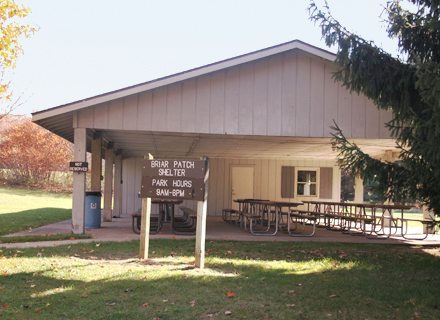 With scenic views of the rolling countryside and room for a large gathering, Briar Patch is one of our most popular shelters. This enclosed shelter features picnic tables, a covered patio, electric outlets, and is handicap-accessible. Additional picnic tables and grills are located on the covered patio.
In winter, a wood-burning stove provides warmth for visitors. The site also features close access to multiple hiking trails and is located next to the sledding hills. Briar Patch is open to the public as a warming house December-February, when sledding hills are open.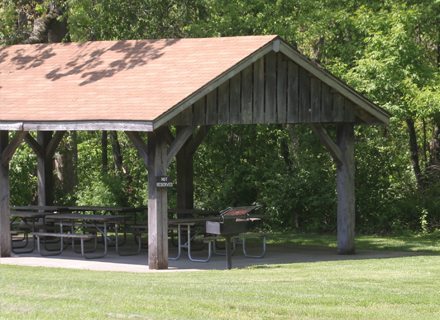 Located next to the observation tower, this open air shelter features hiking trails, scenic views of the rolling countryside, and plenty of space for a medium-sized large gathering.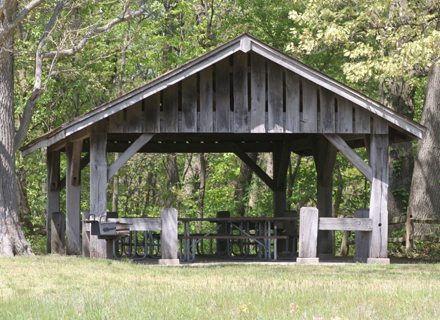 This open-air shelter features picturesque views of surrounding countryside and a field for outdoor recreation. The site is close to the observation tower and has access to hiking trails that lead through rolling hills, woods, and meadows.