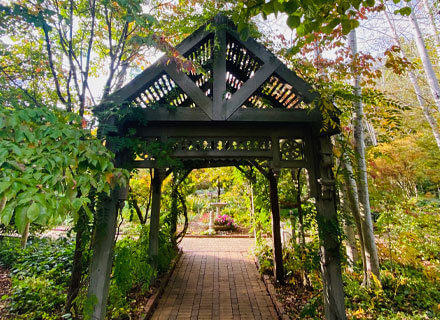 Weddings at DeFries GardensLearn more
Do you have a small wedding party with just a few guests? Are you looking for an intimate place in a park surrounded by blooms and nature to marry the love of your life?
DeFries Gardens, located in the heart of the River Preserve County Park, offers a picturesque backdrop for your wedding ceremony. Please keep in mind this is a public park with limited parking and the garden can only be rented for a two-hour time block. To learn more, read the Wedding Permit Form (PDF). Reserve the gardens here. For questions, please contact our admin team at 574.535.6458.