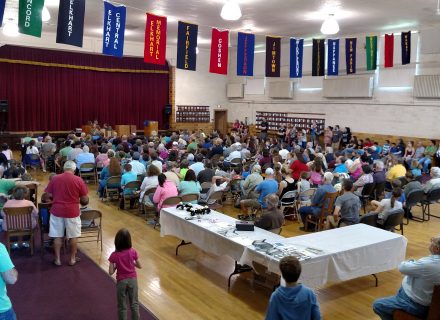 The Elkhart County Historical Museum Auditorium is located in a historic 1920s gymnasium. Rental includes use of folding tables, chairs, and adjacent kitchen.
NOTE: Reservations September thru April only. No alcohol is permitted at Elkhart County Parks facilities.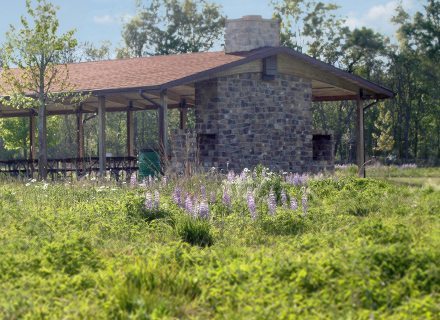 The Cobus Creek Shelter is located at the heart of the park with easy access to the hiking trails, playground, restrooms, and parking lot. The shelter includes electricity and is handicap-accessible.
The shelter also features an enclosed catering kitchen with a sink, counter space, cabinets, and a serving station with a roll top window and counter. The main section of the facility features multiple picnic tables, a grill, and fireplace (wood not provided).
The Sensory Garden is also available to reserve as an add-on feature for $50.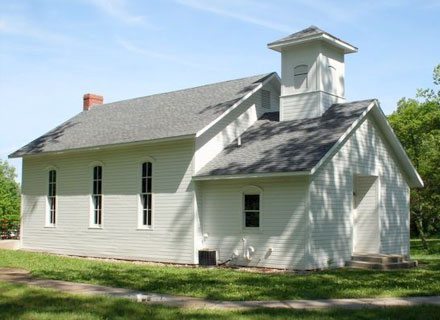 Baldwin One Room SchoolhouseLearn more
Located in the mill valley, the Baldwin One Room Schoolhouse is a reconstructed turn-of-the century schoolhouse. The Elkhart County Park Foundation Community Room is located on the lower level and is reservable.
The facility includes a small kitchen, modern restrooms, tables and chairs, electricity, and a wood-burning fireplace.