The Cobus Creek shelter is located at the heart of the park with easy access to the hiking trails, playground, restrooms, and parking lot. The shelter includes electricity and is handicap-accessible.
The Sensory Garden is also available to reserve as an add-on feature for $50.
Directions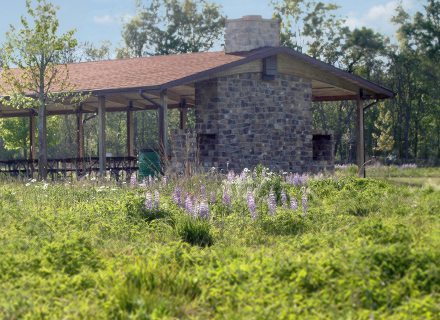 Cobus Creek County Park is located at 30680 CR 8 — 1/4 mile east of Ash Road in Elkhart, IN. The shelter is located next to the parking lot.
View on Google Maps
Reserve this shelter
Quick Info
Capacity: 100
Fee: $200
Security Deposit: $100
Features
Easy access to hiking trails, restrooms and parking
Spacious location perfect for large gatherings
Fireplace Hearth
Enclosed Kitchen Facility









See all shelters
See the shelter