Christmas Bird Count
If you have been looking for a way to make a difference in conservation, now is your chance. Elkhart County's Christmas Bird Count kicks off this January 4 and we need your help making every bird count.
What is the Christmas Bird Count?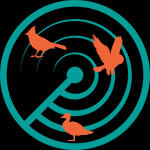 For over a century, this annual event organized by the National Audubon Society has brought together birders of all skill levels for a one-day regional count of wintering birds found within a 15-mile radius. The valuable data collected each year provides a snapshot of species abundance, which Audubon and other research organizations use to assess the health of bird populations and help guide conservation action.
The CBC has an interesting history dating back to Christmas Day in 1900. Driven by the spirit of conservation, ornithologist Frank M. Chapman proposed replacing the tradition of a "Christmas Side Hunt" (where hunters would compete see who could shoot the most birds in one day) to a "Christmas Bird Census", where they could compete by counting the birds, instead. You can read details on the full history here.  Now in its 120th year, the CBC is the nation's longest-running annual wildlife census in history.
How Does it Work?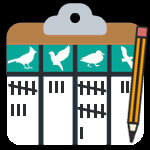 From December 14 through January 5 each year, tens of thousands of volunteers throughout the nation brave the snow, wind, and rain, to take part in the count effort. During a CBC day, participants try to count as many birds as possible in a 15-mile diameter circle within a 24-hour period. The census relies on the efforts of multiple parties of observers assigned to different sections within the count circle. Following the CBC, the final count totals are combined to provide a one-day snapshot of bird populations of the region.
Curious how bird populations have changed? Check out this interactive tool from National Audubon that uses CBC data to show how specific species have shifted in their numbers over the last century.
When & Where Does it Take Place?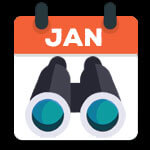 The 24th annual Elkhart County Christmas Bird Count will take place Saturday, January 4, 2020 (you can see a list of all statewide counts for this CBC season here). For the Elkhart County CBC, the 15-mile survey circle extends from the northern state line down to Waterford Mills in the south—and includes the towns of Bristol, Middlebury, Goshen, and the eastern portion of Elkhart. View a map of the count circle here.
How Can I Help?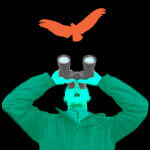 You can participate in several ways, depending on your experience and how much time you would like to dedicate to the count. Some of our more tenacious birders choose to participate with their team from dawn to dusk—others for a half-day or a few hours. Those living within the CBC circle can also arrange ahead of time to do a stationary count at their feeders.
How Do I Sign Up?
There are two ways to participate in the upcoming Elkhart County CBC:
Field Counters: Team up with fellow birders for assigned field counts starting at 7:30 am on Saturday, January 4 at the Ox Bow Haus Shelter in Ox Bow County Park. Field counting teams will birdwatch by car and on foot. Participants are encouraged to dress for the weather and bring binoculars and field guides.
Feeder Counters: Yard and feeder counters are especially needed this year if your property is located within the Elkhart CBC circle. If you live on a river or waterway, that is great too! Yard birders will count the highest number of a species they see at any one time.
To SIGN UP and receive count instructions, email the CBC area leader by

January 2

.
---
This January 4th, help make every bird count and be a part of history – 120 years of conservation in the making!